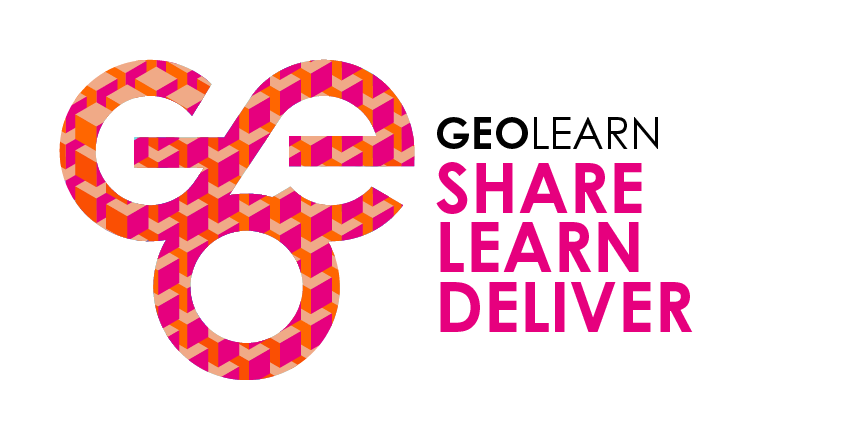 HOW DO I RESET MY PASSWORD?
To reset you password, login to myGEO and click the FORGOT PASSWORD link. A password link will be sent to you by email.
HOW DO I REGISTER FOR A COURSE?
After you search the resource centre and identify the content you would like to view, click the REGISTER button. You will then be transferred to myGEO to settle the balance for your selected course. Once payment is complete, you can access the content directly.
WHERE DO I FIND THE COURSES I HAVE REGISTERED FOR?<
After logging into your GEOlearn account, click on the Dashboard link at the top of the screen menu. Here you can filter by course status (completed courses, courses in progress, or both).
DO ONLINE COURSES OFFER CE AND CPE CONTINUING EDUCATION CREDITS?
Get the most out of our live and on-demand courses and webcasts by earning Continuing Education (CE) units towards your Certified Equity Professional certification. If you're also a Certified Public Accountant, some of our live courses may even be eligible for Continuing Professional Education (CPE) credit, which will be clearly stated in the course description along with the amount of credit available.
HOW DO I UPDATE MY SUBJECT AREA INTERESTS?
Once you have logged into your GEOlearn account, click on the Profile link at the top of the screen menu. You will see a list of topics and study levels. Once you have made your selections, click the Save button at the bottom of the page.
WHERE CAN I REVIEW MY LEARNING HISTORY?
After logging into your GEOlearn account, click on the Dashboard link at the top of the screen menu. Here you can filter by course status for a full view of your completed courses.
I CAN'T SEE MY SLIDES - WHAT DO I DO?
Please ensure your computer meets hardware, software, and bandwidth requirements.
If you are on a network that uses a firewall or VPN, you can test your access in advance of events to ensure our software will not be blocked by these items using the site. To test your browser, do the following:
Step 1: Perform a browser test. If you see the video and hear music, that means you passed the test and can close that window.
Step 2: Make sure your system and networks are up to date as follows:
System Requirements for the Best Experience:
2 GHz Dual Core CPU Processor or faster
4 GB RAM (Greater than 4 GB is a benefit)
Windows 10 or later
Mac OS X 10.14 or later
iOS 12 or later
Wired Internet connection
I AM HAVING TROUBLE WITH STREAMING AUDIO, I CAN'T HEAR THE SPEAKER THROUGH MY COMPUTER SPEAKERS, OR THE STREAMING STOPPED - WHAT DO I DO?
If you are not able to hear any audio through your computer speakers, first check to make sure your speakers are not muted or turned off.
The next step is to refresh your screen by pressing the F5 key on your keyboard or clicking the Refresh button in your web browser.
HOW MUCH DO COURSES COST?
While some of our online trainings are free for everyone, many of them have an enrollment fee. GEO members receive preferential pricing on all recorded sessions and course content. On-demand webinars are provided free to members where possible. Members may also be eligible to receive valuable discounts from our training partners.
WHAT ARE MY PAYMENT OPTIONS?
The GEOlearn platform is designed for online purchases. However, we understand that some corporate expense protocols require payment by invoice. If you cannot pay by credit card, please contact programservices@globalequity.org to request an invoice. You must specify the course you wish to purchase in your email. Access to the course will be provided once GEO has received payment in full.
WHAT IS YOUR REFUND POLICY?
Generally speaking, all GEOlearn purchases are non-refundable. If you have purchased a course in error, email programservices@globalequity.org and a member of the team will determine if you are eligible for a credit to use towards another GEOlearn purchase.
WHAT ARE THE MINIMUM BROWSER REQUIREMENTS?
Browser must support HTML-5. To detect your browser version, run https://whichbrowser.net/
Chrome, Firefox and Edge are continuously updated by their publishers. For the best experience, use the most current version.
Current versions of Chrome
Current versions of Firefox
Current versions of Edge
Safari 14 or later
I CAN'T FIND THE ANSWER TO MY QUESTION - HOW DO I CONTACT CUSTOMER SUPPORT?
For any questions not addressed above, please email programservices@globalequity.org and provide a summary of your query. You will receive a reply via email within 3 working days. If your query is urgent and you would prefer us to call you, please et us know and provide your phone number.
| Access Date | Quiz Result | Score | Actions |
| --- | --- | --- | --- |
WELCOME
Browse the GEOlearn resource centre and select from the various live and on-demand webcasts, courses and other development resources available.